Main content starts here, tab to start navigating
Ventura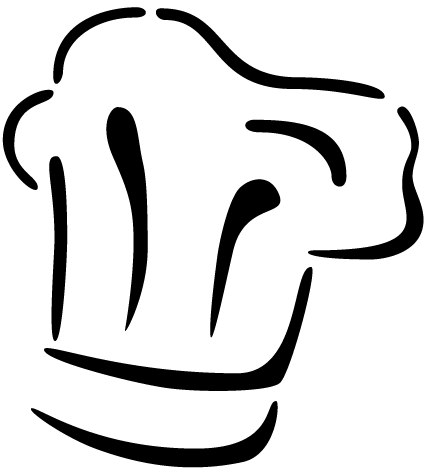 If you choose curbside pickup as you pickup option please call (805) 941-3444 when you arrive and we will gladly bring your order out to your car.
Coffee
Drip Coffee

Traditional Brewed Verve house blend (12/16oz)

Espresso Macchiato

Double shot of espresso with a touch of steamed milk (4 oz)

Latte

Shots of espresso with steamed milk. Flavors: Vanilla, Mocha, White Mocha & Carmel (12/16oz)

Pour-Over Coffee

Single-cup brewed coffee, made to order (12 oz)

Cappuccino

Double shot of espresso with steamed milk (8oz)

Cold Brew

Coffee steeped at room temperature over 24 hours, then filtered to produce a smooth body and low acidity (12/16oz)

Double Espresso

Two shots of espresso

Café la Reine

Cappuccino served with a side of whipped cream in a shot glass (8 oz)

Café Americano

Shots of espresso poured over hot water. This creates a nice bold, strong coffee taste (12/16oz)

Café au Lait

Drip coffee topped with steamed milk (12/16 oz)

Nitro Cold Brew

Cold-brew served out of a tap with nitrogen, producing a rich creamy consistency (12 oz)
Tea
Chai Tea Latte

Hot spiced tea with steamed milk (12 & 16oz)

Rishi Hot Tea

Assorted flavors including: Maghreb Mint, Jasmine Green Tea, Pu-erh Bordeaux, Golden Chamomile Blossoms, Earl Grey Lavender, Ruby Oolong, Orange Blossom, Rooibos, and Peach Blossom White Tea Blend (12/16 oz)

French Soda

A soft drink made from carbonated water and flavored Bigallet syrups from the French Alps. Flavors include: Strawberry, Raspberry, Blackberry, Mandarin Orange, Lavender, and Vanilla (12/16/20oz)

Steamer

Steamed milk with choice of the following flavors: strawberry, raspberry, blackberry, mandarin orange, lavender, and vanilla (12/16 oz)

Rishi Iced Tea

Flavors: Tropical Crimson Artisan Iced Tea, Classic Black Artisan Iced Tea, Green Tea Citrus Iced Tea, and Tangerine White Iced Tea (12/16/20oz)
Breakfast / Brunch
Avocado Tartine

Toasted multi-grain bread topped with avocado, toasted pistachios, Red Pepper Jam, and radish

$14.50

English Muffin Breakfast Sandwich

Our house-made English Muffin with a basted egg, Jambon de Bayonne, and Brie.

$12.75

Croissant Sandwich (Vegetarian)

Croissant with goat cheese, tomato, bell pepper, avocado, and basted egg, served with fruit.

$12.50

Croque-Monsieur

A classic French breakfast sandwich, brioche layered with béchamel sauce, ham, and gruyère cheese.

$12.50

Croque-Madame

A classic French breakfast sandwich, brioche layered with béchamel sauce, ham, and gruyère cheese with a basted egg on top.

$13.50

Liege Waffle

Single ($6) or Double ($10) Waffle topped with choice of Strawberry, Raspberry, Banana Nutella, Maple Syrup or Plain.

$6

$10

Liege Waffle Breakfast

Two Liege Waffles served with a basted egg and two strips of bacon

$14

Breakfast Crepe

Classic French crepe with a basted egg, prosciutto ham, brie, and bell peppers.

$13

Classic Crepe

Classic white crepe with choice of maple syrup, strawberry, raspberry or banana nutella.

$12
Lunch
Poulet Rôti Sandwich

Poulet Rôti (Hot Sandwich) Pulled Roasted Chicken with roasted bell peppers, caramelized onions, butter lettuce, and remoulade dressing

$13.95

Caprese Sandwich

Ficelle with fresh mozzarella cheese, fresh tomato, fresh basil, imported olive oil and sea salt. Served with a side salad.

$13.75

Baby Romaine Salad

With heirloom tomatoes, Manchego cheese, red onion, cucumber, and croissant croutons topped with a sherry vinaigrette

$14

Fig Salad

Arugula Spring mix with dried figs, goat cheese, pumpkin seeds, and french vinaigrette dressing.

$14.50
We offer a daily rotating selection of ready made signature cakes and tarts at our Ventura location. Please call ahead to see which items are available. Want to guarantee you will have your cake? Give us a call at either location to place your order.
Vanilla Signature Cake

3 layers of vanilla cake with vanilla bean buttercream and vanilla cake crumbles inside, frosted with vanilla bean buttercream and finished with vanilla cake crumbles outside. 6 inches Suggested serving - 12 people

Chocolate Signature Cake

3 layers of chocolate cake with chocolate buttercream and chocolate cake crumbles inside, frosted in chocolate buttercream and finished with chocolate cake crumbles outside. 6 inches Suggested serving - 12 people

Strawberry Cake

A colorful designed almond jaconde sponge cake filled with strawberry mousse, a strawberry gelee, and whole strawberries. Suggested serving - 12 people

Strawberry Grand Marnier Tart

House tart shell filled with vanilla bean and grand marnier infused pastry cream, topped with fresh strawberries, then finished with vanilla whipped cremeux and powdered sugar. Pre-Order only Suggested serving - 8 people

Chocolate Raspberry Tart

Chocolate house tart shell filled with a 53% Valrhona dark chocolate ganache and topped with fresh raspberries. Pre-Order only Suggested serving - 8 people

Apple Almond Tart

House made laminated brioche baked with almond cream, apples, and topped with toasted almonds and powdered sugar. Suggested serving - 12 people

Chocolate Flourless Mousse Cake

A layer of flourless chocolate cake, topped with dark chocolate ganache, and dark chocolate mousse covered in a thin dark chocolate shell and chocolate cremeux, a chocolate plaque, a chocolate macaron shell, and chocolate sprinkles. Suggested Serving - 12 people
Country French sourdough

French baguette

Ficelle

Garlic Parmesan Epi

Challah (Fridays Only)

Ciabatta

Olive rosemary sourdough

Raisin Water Sourdough

Pain au Levain
English Muffin

Almond croissant

Butter croissant

Pain au Chocolat

Kouign Amann

Pain aux Raisin

Pain du Matin

Apple Bran Muffin

Ham and Gruyere Croissant